Features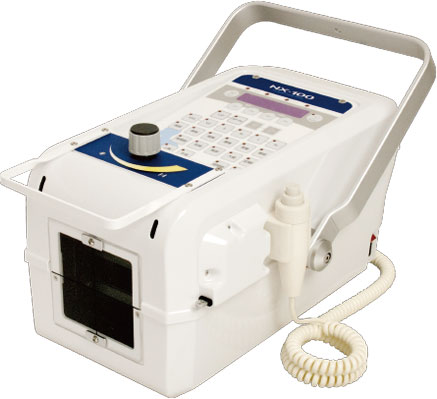 Applying the most of advanced technology available today, NX-100 will be the most unique poratble X-ray Unit.
● High output of Max.100kV and Max.50mA is now available to give the user the most of radiographic satisfication for use in clinics or in home medical care.
● For the safety purposes, NX-100 is designed to go to the pause mode without any delay and displaying the warning or error codes on the control panel if any malfunction occurs.
● High ourput owing the improved 2kV inverter type generator and a superior X-ray tube having 1.0mm focal point and 20kHU offers an excellent film image for a mixed practice. An automatic mAs control keeps a real kV selected on the control panel event at the place where adrop of line voltage occurs by impedence.
● Even in case the radiography with the X-ray unit is only desired, most suitable parameters are obtained by the built-in function of APR(15)x Direction (2) x Body size(6) designed for human use and arranged on the flat panel for appropriate operation.
Example of use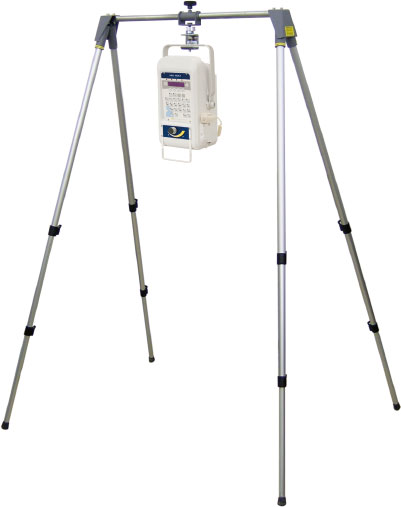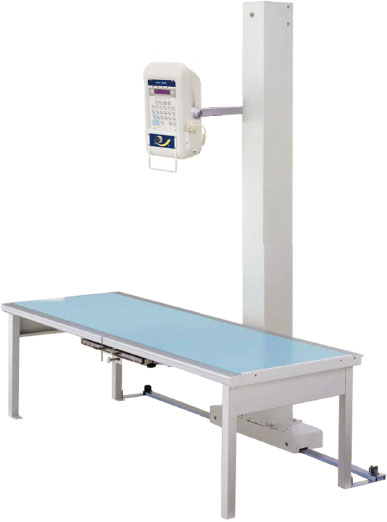 Generator
kV setting
mAs setting
X-ray tube



Total filtration
Collimator


Line cable
Hand switch
Net weight
Line voltage adjustment
Power requirement
Power capacity
Inverter control type, 2kW output
40〜100kV(1kV step)
0.3〜50mAs(24 settings)
a)Focal spot   :1.0mm
b)Heat Unit   :20kHU
c)Target angle  :15 degrees
d)Anode :fixed
2.5mm Al eq. At 70kV
a) Max. Light field :40cm×40cm@75cm SID, 53.8cm×53.8cm@1 meter SID
b) Lamp      :halogen lamp
c) Timer      :30sec.
6 meters
Two step deadman type with curled cable(2.5 meters after fully stretched)
Approx. 9.5kg
Automatic
100〜120V, 200〜240V
115V/35A, 220V/20A, 240V/18A
Performance
30mA
25mA

20mA

15mA
40〜60kV / 0.3〜32mAs
61〜80kV / 0.3〜12mAs
40〜60kV / 40〜50mAs
81〜100kV / 0.3〜12mAs
61〜80kV / 16〜50mAs
80〜100kV / 16〜50mAs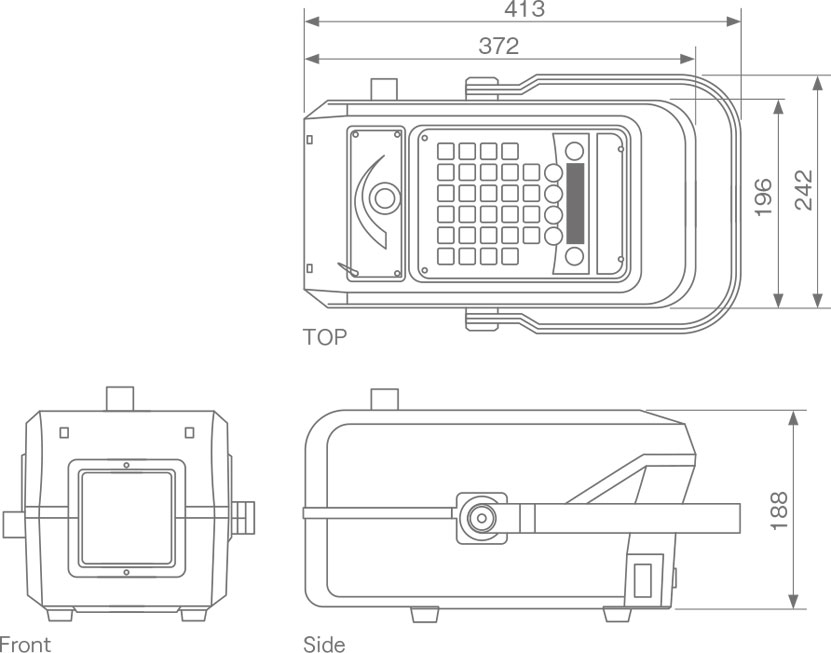 E-mail
TEL
contact@aiim.co.jp
+81-3-6273-4035